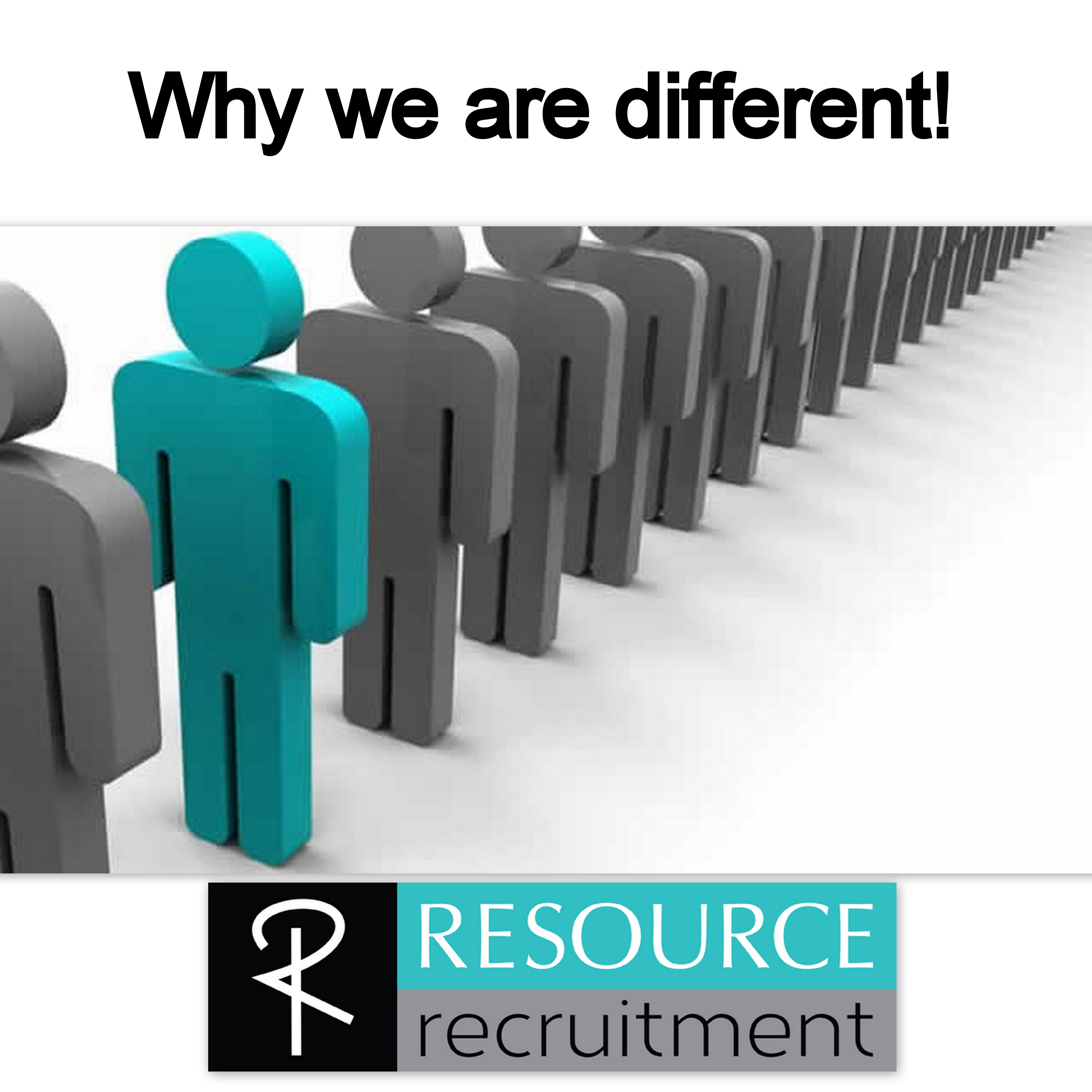 24 Feb

HOW RESOURCE recruitment DIFFERS FROM REGULAR AGENCIES
We are owner managed so you don't speak to a different person every time you phone!
Because we are smaller (three experienced consultants) you get personal service!
Because we offer a personal service, we are flexible to the individual and unique skills of your company.
We are not IR professionals, but due to our 20years plus experience in HR, we have a lot of experience that we are willing to share with our clients for free, including copies of Acts and Legislation and templates of policies
We offer verifications of qualifications, drivers licence, ID, PDP as well as ITC and criminal checks on all candidates
We don't only advertise in the conventional ways other employment agencies do, but have a data base of 25 000 job seekers in KZN that we email vacancy alerts to and get an immediate response back!
Most job portals that you use are national, and you will be the majority of applicants from out of KZN.  RESOURCE recruitment is proudly KZN based and our data base of 25 000 job seekers are ALL in KZN
Give us a call to see just how different and better we are!