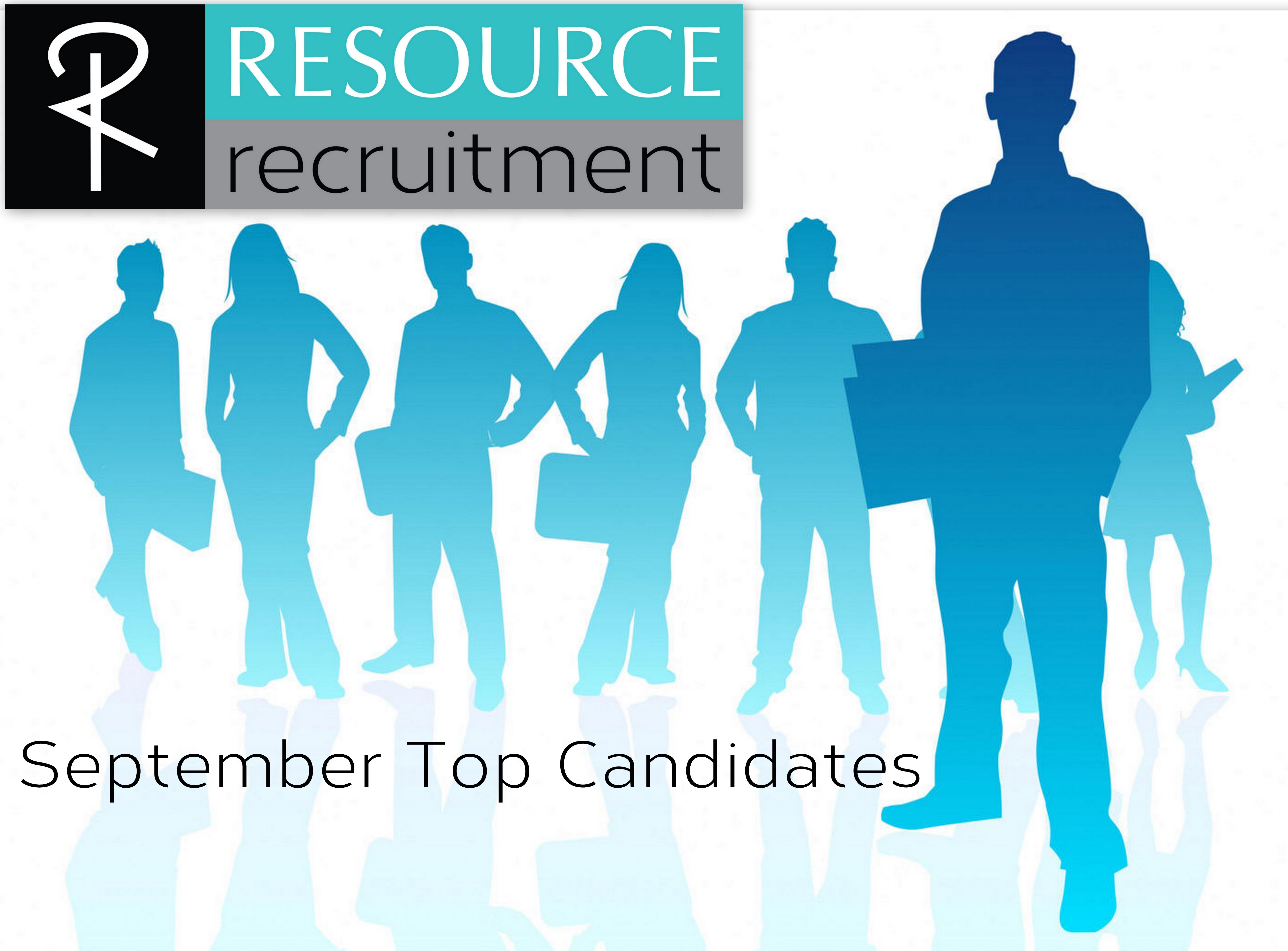 18 Sep

September Top Candidates

We are half way through September and already we have seen some stunning candidates!  Here are a few of them.  If you would like to see their CV's in detail, or have any other positions that you would like assistance with, give us a call on 031 764 0787 or email kirsten@2r.co.za

Justine- Accountant- R25 000

Justine completed her BCom through the University of Natal, and then went on to complete her articles.  She has a Diploma in Management Accounting, and is studying her advanced diploma, which she hope to complete this year.  She has worked on MS Office, including advanced Excel, as well as Pastel, SAP and MFGPRO.  For the past five years, since completing her articles, Justine has worked as Accountant for an international FMCG manufacturing company.  They are centralizing the accounts department at the end of the month, and she will be retrenched, and is available immediately for temp and permanent positions.  Justine is a bubbly, friendly person who has supervised staff, is used to extensive reporting to head office and is passionate about accounts!  Justine is excellent value for money, with a stable career history, and won't be on the job market for long!

Paul- Mechanical Engineer- R15 000

It's always refreshing to interview a young candidate who has a good work ethic and is passionate about his field of work!  Paul completed his Mechanical Engineering Diploma in 2014, after completing his two years in-service training through Sappi.  At the end of the year he was offered another year contract on the management team, as a junior mechanical engineer which is due to come to an end at the end of the year, although he is available with two weeks' notice.  Paul is planning on doing his BTech part time, and is looking for any position that will further his career.  He is well presented and outgoing, and would equally suite a technical sales position, as he would a more hands on position, working with machinery, which is what he is used to doing.

Hannah- Junior Sales- R5000

Hannah is one of a few lovely, young, well presented girls that we have interviewed recently.  She matriculated in 2014 from an Upper Highway School, and studied the first half of this year, while doing various promotions, au pair and hospitality related jobs.  She is confident, front line and loves dealing with the public.  Hannah is now wanting to get her career started, and is looking for a position in junior sales- be it internal, external, counter or retail- where she can be trained and mentored to put her excellent people skills to use.  Hannah is computer literate, has her own car and is available immediately.

Penny- Sales/ Purchasing/ Office Administration- R12 000

Penny lives in the Pinetown area and has her own car.  Penny has a very stable CV and has been with her current employer for almost nine years, and feels that it is time for a change!  She currently works on Pastel, and the Pastel BIS software, doing all international purchasing and tracking of orders, liaising extensively with shipping agents, suppliers and the directors to ensure that orders are received on time.  In addition to this, she works very closely with the Finance and Sales Director, as their PA and administration assistance, to ensure that the business runs smoothly.  Penny is well presented and friendly, but she has a quiet manner about her that inspires confidence that she will get things done and can be trusted with the task at hand.  If you are looking for a stable, yet dynamic worker, who comes with no drama, Penny is your person!

Judy- Credit Controller- R15-17 000

Judy has a very strong, dynamic personality, that is always well suited to a credit control position!  She has completed a bookkeeping qualification and studied Credit Management IV through the Institute of Credit Management.  She has worked on a variety of computer systems including Pastel, Accpac and Sage.  Judy spent the last ten years working for one company as a Senior Credit Controller, and prior to that worked for an FMCG company for four years as a credit manager.  She is used to working with large credit books and on complicated recons.  If you are wanting a driven, goal orientated person to come in and get your debtors department up to date, Judy is ideal!
Give RESOURCE recruitment a call today on 031 764 0787 to view these CV's in detail, or email kirsten@2r.co.za