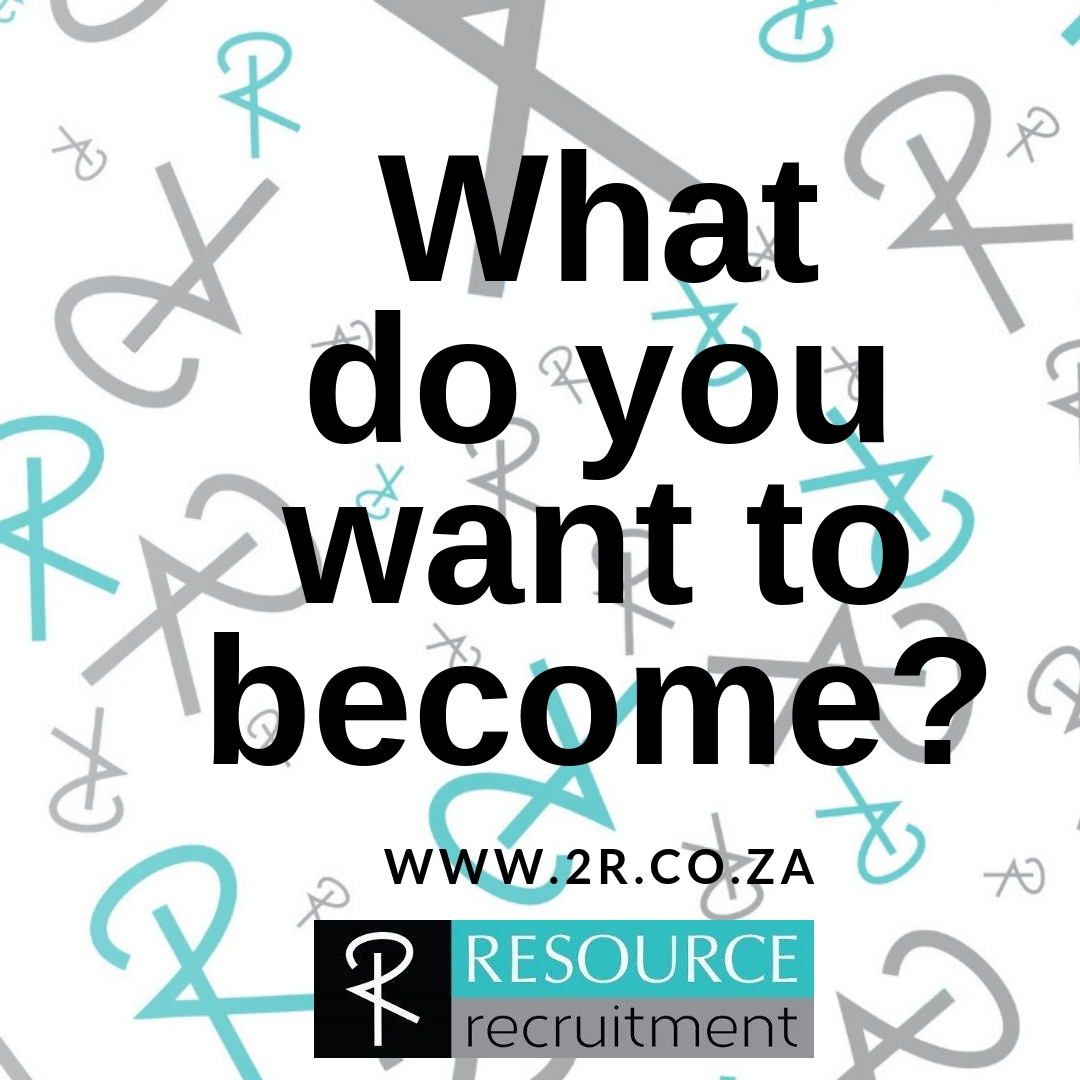 04 Jan

What do you want to Become?
"Now I think it's one of the most unless questions an adult can ask a child-What do you want to become when you grow up? As if growing up is finite. As if at some point you 

become something and that's the end."

Michelle Obama, Becoming
I interview 18-25 years olds all the time, and few know where they fit in this world.  Many feel ashamed and are apologetic when they cannot tell us what job they want.  For their whole schooling they have been told what to do, when to do it and how to do it; and then suddenly they are supposed to know what to do with the rest of their lives.  Few adults share with them that they are not in the fields today, that they thought they would be in when they entered the job market.  To make matters worse, the façade their peers present on social media is that they have it all figured out already.  The pressure to go out there, find a career and make their parents proud, and still fit into your new world, is unfair and cruel.
You are not expected to know what you want to do with the rest of your life TODAY!
When I was 20, I was told the careers that would exist in 20 years' time, had not even been thought of.  Little did I know the rapid developments that would take place due to the growth in technology.
*Cell phones as we know when were not freely available 25 years ago.
*Google was founded 20 years ago, in 1998.
*WhatsApp was only founded 10 years ago in 2009.
(Take a moment to think about how different your job would be without Google and a cell phone!)
Twenty years ago no one was recruiting for e-Marketing Managers, SEO Specialists, Bloggers, Communication Listeners, Big Data Specialists, Data Miners,  Cloud Engineers, etc.  Management was all about how to manage the "millennial", and now they are the "leaders"!
The talk now is all about A.I. (Artificial Intelligence) and how computers and robots will start taking our jobs!  And again, its hard to get out minds around it, but in some form or another, it's happening.  Generation Z are entering their working world, with their own set of management issues, and changing the way we advertise and run our businesses.  Fewer Generation Z ( born after 1995) will go into formal tertiary education, when they can learn via correspondence and teach themselves off YouTube, which will have a further impact on the expectations of employers.
And in the middle of all this uncertainty and change, school leavers and graduates are expected to enter the working world and be a success… yet we don't tell them we are not 100% sure what that looks like!
So, as a Recruitment Manager, what advice do I give these 18-25 year olds entering the working world?
RESOURCE recruitment is passionate about working with young adults- mentoring and grooming them, supporting them, and giving them a few reality checks from time to time, as well!
The first thing that we do in the interview, is break the myth that they need to know the "job title" that they are applying for.  Gen Z are the generation best equipped to learn and grow on the job, with their ability to multitask and learn online.  What companies are looking for today, are people who want to work; are bright and proactive; who go the extra mile.  The old saying "Employ for Attitude, Train for Skill" has never been more applicable.
But that does not answer the questions of what job you should be applying for.  This is where those job seekers that have worked part time; had hobbies they were passionate about; or who got involved in extracurricular activities at school/ tertiary education, will have an advantage.  Get a pen and paper and make a list about what you liked and disliked (write it down!), where you excelled and where you battled.  Think of times you shone and were praised, and why.  Dealing with customer service, client relationships and complaints is basically the same as a waitress or in a trainee sales coordination role.  Taking photos of sports at school/ fashion, and managing a social media page, is not vastly different from doing the same for an events company.  Loving studying, making study notes, making your own notes from lectures (that your friends all asked for copies of), shows an organized and systematic mind that will be great in an administration role.
Above all things, be open to all opportunities.  If you think that it may interest you, apply for the job.  If you are offered an interview, go for it.  It's an opportunity to learn about different jobs.  And if you are offered the job, and it ticks 75% of the boxes, go for it!  Give it all you have, and give it at least 3-6 months.
Your first few jobs will probably not be glamorous or exciting.  They are your first jobs after all.  What will make them glamorous and exciting, is YOU.  Volunteer to get involved in projects, assist where you see gaps, ask questions and keep positive, take pride in your work.  One of the biggest weaknesses of Gen Z's is their lack of focus (due to living in such a fast paced, technology driven world), which often looks like laziness or lack of work ethic.  So put your phone away, literally put a bounce in your step and a smile on your face, and know that you still have a lot of learn, and all good things take time.
Good luck, and know that this is just the start of your career, not the end.  No one has any idea what the end looks like.  The only thing that you have to have figured out today, is your work ethic and attitude!  If you take the first step forward, life has a way of taking you where you need to be.  If you sit at home waiting for life to happen, or expect friends and family to find your a job, you won't go anywhere fast!