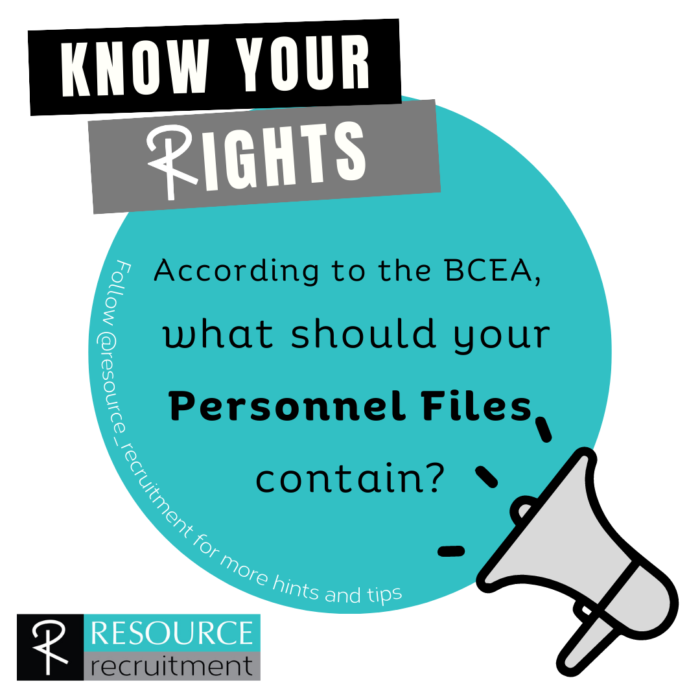 19 Oct

Know your Rights: What Should Personnel Files Contain?
Know Your Rights:
Personnel Files
What the Law says:
Chapter 4, Section 31 of The Basic Conditions of Employment Act No.75 of 1997, as amended in 2020 is part of the new amendment, and states:
Written particulars of employment
Every employer must keep a record containing the following information:
(a) employee's name and occupation;
(b) time worked;
(c) remuneration paid;
(d) date of birth if under 18 years of age; and
(e) any other prescribed information.
The Department of Labour provides a very comprehensive Contract of Employment Template, which can be down loaded here:-
(You can download a full copy of the Act Basic Conditions of Employment Act No  here)
Disclaimer: RESOURCE recruitment is not a Labour Consultancy and is not giving Labour Advice.  The above information is freely available on the Department of Labour and CCMA website, and any legal advice should be sought from a legal professional.