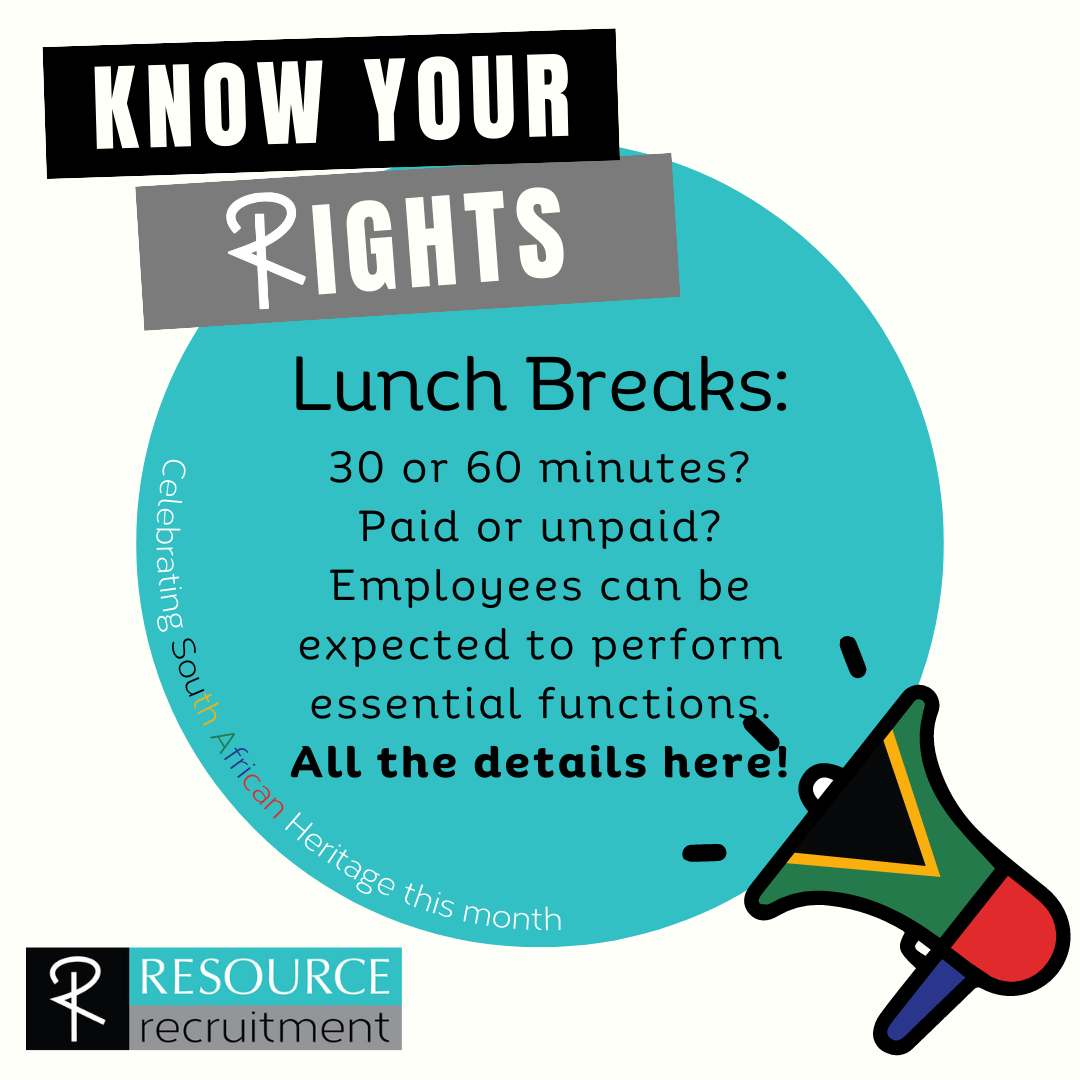 28 Sep

Know Your Rights: Lunch Breaks
Know Your Rights:
Lunch Breaks
What the Law says:
Chapter 2, Section 14 of The Basic Conditions of Employment Act No.75 of 1997, as amended in 2020 is part of the new amendment, and states:
Meal intervals.
(1) An employer must give an employee who works continuously for more than five hours a meal interval of at least one continuous hour.
(2)  During a meal interval the employee may be required or permitted to perform only duties that cannot be left unattended and cannot be performed by another employee.
(3)  An employee must be remunerated—
(a) for a meal interval in which the employee is required to work or is required to be available for work; and
(b) for any portion of a meal interval that is in excess of 75 minutes, unless the employee lives on the premises at which the work­place is situated.
(4)  For the purposes of subsection (1), work is continuous unless it is interrupted by an interval of at least 60 minutes.
(5)  An agreement in writing may—
(a) reduce the meal interval to not less than 30 minutes;
(b) dispense with a meal interval for an employee who works fewer than six hours on a day.
(You can download a full copy of the Act Basic Conditions of Employment Act No  here)
Disclaimer: RESOURCE recruitment is not a Labour Consultancy and is not giving Labour Advice.  The above information is freely available on the Department of Labour and CCMA website, and any legal advice should be sought from a legal professional.